We pride ourselves on what our
clients have to say

about us. Read below what some of our clients from Mumbai and surrounding zone have said about our service.

If you are our current client and would like to share your thoughts or feedback on our services, please submit your testimonial at info@smartmove2uk.com
Thank you to the entire team at Smartmove2UK for assisting us in my spouse visa .This is purely because of sincerity and your hard work towards your job. I truly thankful to you all.
Very happy with the services provided by SmartMove2UK Mumbai. They deliver what they promise. Special thanks to Gleeson, Joyce and Hemang who handled our visa request so beautifully and professionally. Gleeson was always available even late evening to answer our queries. I would say SmartMove2UK is the place to go to for anybody who has visa troubles.
Well to start with it has been a wonderful experience with Smart move right from the consultation. In today's day it is very difficult to find consultants who really know their work and I felt I made the right choice by chosing Smartmove.

Read More…

A big shout out to the awesome and hardworking team of Joyce, Gleeson and Surabhi to get my dependent visa process done hassle free. They guided me throughout the application process and made my application as strong as possible. I would recommend everyone to try using their services as you won't regret it. Keep up the good work guys 👍

Less
SmartMove2UK is a professional immigration firm. I just received my Sole Rep UK visa through them.

Read More…

I found them to be extremely rigorous and committed to the success of my application. What I really liked about them was they were not interested in any short cuts. They understand the British immigration rules well, and tell you straight up if they assess something will not work. If you are looking to move to the UK, I highly recommend that you give this organisation a good look – for your own sake!

Less
After getting a refusal with a clear cut EEA Family Permit application, I had to find a solicitor who would get it right. I discovered The SmartMove2UK.

Read More…

While looking up for solicitors in the UK. I casually made an inquiry, and found the team to be promising. I decided to go ahead with The SmartMove2UK after running a thorough research across a number of solicitors. My paperwork was completed within a span of 10 days, and my visa was ready for collection within 15 days. These people know their job right. A special thank you to Drishti and Gleeson who worked on my case, Joyce for convincing me that they are the best in their game and a big thank you to Ms.Falguni Parekh for running a company that actually delivers what they stand for.

Less
Thank you for Your Commitment, Dedication and your Hard Work.

Read More…

They are very helpful and co-operative. My Visa case was little difficult but they handled so well. I Appreciate Ms Drishti and her Team for working so hard for me and making it Possible.

Less
Prabha and Gleeson helped us with my spousal visa for the UK.

Read More…

After reading about people's experience in other platform's regarding the strenuous visa process, we wanted an experienced team who would guide us through the entire process and SmartMove2UK was just the people. Completely professional at the same time always with us through all the steps, providing us with a feeling of familial support. I would surely recommend them for anyone looking to move to the UK.

Less
Would definitely recommend The SmartMove2UK.

Read More…

All the team members are very professional and Special thanks to Ms. Prabha Ma'am and Mr. Saurav! They helped me a lot during my UK visa process and it went very smooth and hassle free :)

Less
My experience with smartmove2uk was really very good. Prabha was very helpful with the whole documentation process.

Read More…

And took all the necessary care and measures related to the issue and saw to it that nothing would go wrong. Me and my husband are both very thankful to the whole team and you guys are awesome 😊🙏

Less
SmartMove2UK are one of the best Immigration law firm I've come across.

Read More…

Highly knowledgeable, experienced, organised and approachable bunch of Solicitors and associates made my Immigration process quite easy and stress free. Highly recommend them.

Less
"Thank you Smartvisa2UK..specially like to thank Ms. Surabhi Singh, Ms. Sanyukta Tamhane, Ms. Joyce Soans and the entire team for helping us to achieve our dream.

Read More…

I am truly glad of your prompt services and efforts which has helped my husband and son to get EEA family permit visa in our first attempt. I Would always like to recommend your services to others who are willing to go UK.

Thank you once again for all your hard work guidance and support and big thanks for Cleden's birthday celebrations surprise at your office that was really kind from team Smartvisa2UK."

Less
After one previous UK visa rejection, I had to make it right this time as it was important for me to visit UK for business purpose. in the process of finding the right advisers, I was glad that I could find SmartMove to help me out with my application.

Read More…

Right from day 1, Drishti heard me out patiently and advised appropriately about the type of documents required for my application which were missing previously and it was an exhaustive list which addressed all concerns about my application. I had the sense of satisfaction throughout the process as they supported me right till the end without any hiccups. Anyone looking for sensible, practical and well-informed advise on your UK visa, SmartMove is the place to go! Most of the agents out there have no clue what they are talking about! I would highly recommend SmartMove to anyone who is looking for a fresh visa application or converting a rejected visa application into a successful one. I thank the whole team of SmartMove for the advise and support extended towards my application and wish them a lot of success in the future!

Less
A big thanks to Mr Hemang, Ms Falguni, Ms Surabhi & Ms Joyce. I would absolutely recommend SmartMove2UK to those who are keen on travelling to UK. The team is highly professional and very helpful. The application was done with no errors and we received our reply within 15 days. Thanks a lot again. All the best in your future endeavours.
As far as I have experienced the way visa consultants and consultancies work SmartMovetoUk is the best amongst all. My husband and I have applied for Tier 4 Student and dependant visa category we both got the visa within speculates time.

Read More…

Inspite I had 1 previous UK rejection and my husband had 3 previous US rejection we ended up successfully getting visa this month.
Prabha was our solicitor and undoubtedly she was just awesome when it came to communication, time management and assuring us in every point of time that we were heading towards right direction.

Thanks a lot team hope you'll make many more clients happy in the way we are….:)

Less
Very happy with the service surabhi and falguni mam did an amazing job! Surabhi guided me during the entire process and listened patiently to all my queries!

Read More…

I highly recommend their services to everyone! I got my partner settlement uk visa approved within 30 days! Thank you so much to everyone at smartmove2uk.

Regards
Sagar

Less
To Surabhi & Saurav,

Thank you so much for your efforts and co-operation. I am glad and will always pray for your success.
Truly Smart Service !! accurate & honest advice !!!
I can say that they are the best in this field…Hemang and his team are very transparent in their dealings, they always keep you posted with the case progess and make extra mile to ensure the positive outcome….

Read More…

In my case , I have given 4 different cases to SmartMove2UK and the success rate is 100%…today because of SmartMove2UK, me, my parents, my wife and daughters all staying together here in Leicester UK….

I wish them all the very best in their future endeavours….and guys be ready very soon there is one more case coming from my side…

Less
I am dealing with SmartMove2UK from past 3 years with various visas. They have been an absolute help to me and their style of working is smart and up to the mark. I recently obtained Tier 2 Dptnt-Visa because of Prabha Sadhwani my Immigration Advisor. She helped me from giving the right advise till arrange the documents as per the requirement.

Read More…

My queries were solved spontaneously by her and never stopped herself to cross any milestones for my visa application. I strongly recommend SmartMove2UK to applicants and you ask for Prabha for your case on request.
Regards
Sagar

Less
I would like to start by thanking the entire team at smartmove, especially Falguni, Prabha and Joyce.
I went to them when I was at an all-time low in my life, just having received a rejection from the home office and having to live away from my husband within 6 months of us being married.

Read More…

The way Falguni gave me the confidence and assured me that within few months we could reapply and that, that application would be watertight leaving no room for a rejection again, made me feel much better and gave me some direction to move on in life.
During the course of the application, I was pleasantly surprised when Prabha along with myself dedicated half a day in just arranging my documents (which were a good 7kgs) before the day of Visa application and biometric screening. Honestly, I was expecting them to just guide me with the steps but with this level of involvement I was deeply touched and greatful.
At the end of the entire process I realized that we had actually become friends because the way the team stood by me during these trying times I guess only they knew what I was going through and that's what got us closer. I could go on and on about the contribution the team at smartmove2uk have made to my life, but I would just like to end by saying that I have nothing but gratitude for the team and my husband and I will forever be thankful to them. Obviously I would be going back to them for future BRP and leave to remain renewals and hope that you do too without batting an eyelid :).

Less
"Inspite of having very less chances, I'm truly glad that the Smartmove2Uk has shown so much of enthusiasm towards my case and worked really hard to make it happen.
Thank you."
"To SmartMove2UK,
Thank you all the members of SmartMove2UK and special thanks to Prabha and Joyce who helped me. I knew that my visa process was in good hands the way Prabha..

Read More…

was coordinating with me. We had an excellent experience with SmartMove during my Visa process. SmartMove is a very professional and communicative company. Their approachability is mind blowing. Great service from all especially Prabha. Thank you for everything.

Less
Dawood Ismail Mahomed (husband of the client)
SmartMove2UK, just because of them I am soo much happy. Hemang Sir made it possible, just because of him I got visa after soo many many refusals and appeal. From the first call to Hemang Sir, Joyce Ma'am, Sanyukta..

Read More…

Ma'am and Drishti Ma'am, and the whole team made it done. Whenever I called they answered all my queries Joyce Ma'am and Sanyukta Ma'am. Sanyukta Ma'am is the person whom I irritated the most. Thanks a lot for your hard work.

Meeting Hemang Sir and discussing with him the whole case, he took everything easily, noting everything in his diary, listening to me so much calmly and discussing with Drishti Ma'am my case and advising me. He had made my spouse and children's dream true.

Less
"To SmartMove2UK,
First of all I want to say THANK YOU SO MUCH, to Falguni Mam and SmartMove2UK Team for their lots of efforts to get us Visa.

Read More…

This is second time I am so much happy after Marrying Kea. It's been long time (more than 3 months) I haven't seen my lovely, beautiful wife and now soon I am gonna see her (in next 10 days). It's all because of Falguni Mam and SmartMove2UK Team that I can meet my wife and I can't wait more to see her. (Well my happiness say's that I will need so many supplements)
I and Kea love confident and professional work of Falguni Mam and SmartMove2UK Team and we both appreciate that all. These all things and relationship with SmartMove2UK Team gave us so much trust and confidence that we can be together soon.
THANK YOU SO MUCH SmartMove2UK".

Less
A great experience right from the very first phone call. Professional staff, thorough working knowledge of updated processes and strong follow ups are at the heart of this agency.

Read More…

I highly recommend contracting their services and guidance in procuring your Visa and you may be blessed to have Saurav as your point of contact.I am truly satisfied with my experience.

Less
First of all a big heartfelt Thank you to Falguni and her team who made this visa process so easy for me. Thank you Saurav and Joyce for putting up with me for all kinds of questions.

Read More…

They are complete professionals, and up to date with all the Immigration process, they spend a lot of time making sure you are sending right documentation that is needed for a successful visa. And trust me they are there with you in every step and happily answering all your question. Highly recommended Smartmove2UK to anyone who's looking for any kind of visas to the UK.

Less
A big thank you to Mr Hemang Laheru and his staff for handling my clients Tier 1 Visa Applications with 100% success. Would highly recommend Smart Move 2 UK for all immigration and visa requirements.
To Falguni, Joyce and the whole team of Smart Move 4 Visas,
Its been a pleasure working with you all.. I appreciate all your help in providing assistance to me and

Read More…

my husband during our spouse visa
application for UK. Our first application in the month of November was rejected due to ignorant ways of submitting our application. Lack of documents was another reason for our refusal. I was very depressed after this outcome and realized things have to be done in the right manner with proper guidance.
I did a google search and found the contact details of this firm , I was apprehensive of approaching professionals first because my application was rejected even after approaching one.. I first spoke to Joyce who was so calm and positive during our first phone call conversation, her speech and calmness lured me to approach them.
I then met solicitor Falguni, who admitted and explained that my first application lacked documents that are required for this type of application..After speaking to her for 30 minutes,I knew that my application can be entrusted in her hands, and believe me since then I have not regretted any of my decisions. She was quick enough to make moves regarding my application, scrutinize every details of my case and Joyce helped me make my UK NARIC application .. I thank her dearly for the same. We were ready to bounce back within a month after my visa was rejected and all went well. Changes regarding the spouse visa application from UK gov continuously interrupted my peace of mind but proficient Falguni trusted her abilities and advised not to lose hope. The long 3 month waiting period killed me and I was on the verge of losing hope when Falguni instilled some strength in the situation to hang on for few more days and believe me victory was ours. I and my husband were ecstatic when we had a successful outcome ..
Thank you Falguni and team.. God bless you all. Keep up the good work. I walked in their firm as a client but now I am walking out with friends. I strongly recommend smart move 4 visas.. You will not regret your decision.
Regards,
– Mili and Parin.

Less
Thanks a lot Smart Move for all the help, It was a great Pleasure in undergoing the application Process with you.

Read More…

It was smooth, all my questions where answered and it made my life simple rather than not knowing what to do exactly in the application Process for EEA Family permit. Thanks a Ton Surabhi you made it possible !!!

Less
My experience with Smartmove2UK has been amazing and would definitely recommend their services. Trust worthy, knowledgeable and professional while dealing with every application they manage.

Read More…

It was very Impressive the way they handle complex cases and made sure every requirement of the Visa application are covered.

My special thanks to Falguni for helping me sorting my UK visa application (Falguni, you never resist answering the same question over again and amazingly knows your subject so well).

Thank you Saurav for making sure all my queries are answered and always being available for a chat.

Thank you Smartmove2UK

Less
My mother's UK tourist visa got rejected when she tried to do the application herself for the first time. Then we got in touch with SmarMove2UK and they made the whole complicated process seem very simple and easy.

Read More…

They assisted and took responsibility for the whole process from the start till preparing the whole bunch/file for the submission. The visa was approved within 10 working days. We are highly satisfied and recommend consulting Smartmove2UK before moving forward on your own.

Less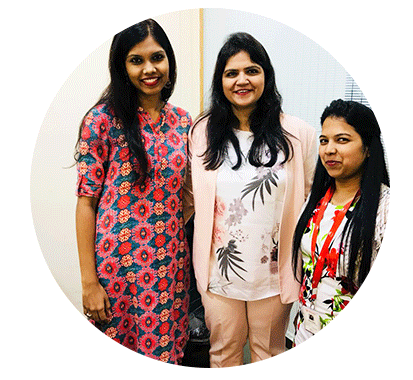 Getting my visa process done from SMARTMOVE2UK was the best decision ever!
I have no words to express just how incredible the entire experience has been working with you.
From day one I knew that my visa process was in good hands simply because of the professionalism, and great support shown by you towards me and my case.

Read More…

Special thanks to Falguni who has been simply incredible from the start. I trusted her completely as she possesses all the knowledge for preparing your application in the best way ever. I cannot thank her enough being so supportive throughout and for preparing such a fantastic application.
My family and I are immensely happy, thanks to SMARTMOVE2UK.
Thank you so much everyone it's been such a pleasure working with you and I totally recommend you to all those who dream of moving abroad.
Lord Bless!

Less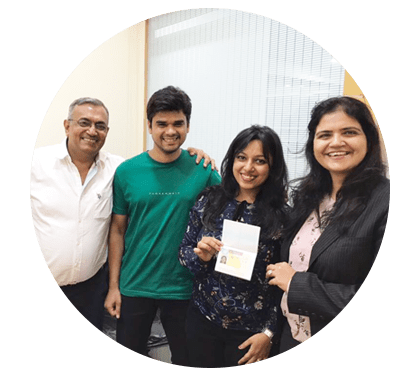 I would like to thank Falguni & the entire team of Smart Move for guiding me through the entire process of getting the EEA Family Permit visa to UK. Falguni has been very supportive and calmed us down when we were soo tensed about the visa as brexit was taking place.

Read More…

With continuous co-ordination and follow up with the uk government and and time to time feedback on giving the updates, the entire documentation work done by smart move team really made this day possible. I would recommend everyone who would like to apply for any visa to UK, please contact them because they are the best and their work is exceptional. Thank you once again Falguni Ma'am and Team! :)

Less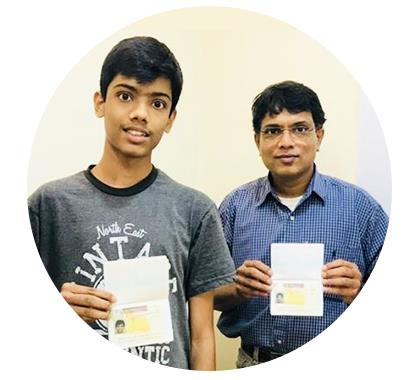 THANKS TO THE SMARTMOVE2UK TEAM.

Excellent Work. Good Advice. Surabhi as an Immigration Advisor was Great :)
Jerald Julie & Jonathan

Thank You Hemang & Falguni
A BIG THANK YOU….From the first meeting, Falguni put us at ease with the daunting process of applying for a visa;
she broke down all the technical jargon,

Read More…

and told us exactly what we needed to do, within realistic time frames. She was always easily contactable, if we had any queries or problems. It is only because of her help that we are back together and able to carry on with our lives. We will always be very grateful.
We wish the best for you Falguni, and your SmartMove2UK Team.Thank you again,
Jennifer and Sanket.

Less
Thankyou so much SmartMove2UK for the help during my visa application process. I honestly was very upset and discouraged after my visa got rejected the first time. I decided to visit SmartMove2UK

Read More…

with the little hope i had. Hemang Sir went through my papers very systematically,
making points of what could be done next and what all could be added to my application to make my case stronger. Thankyou for being so patient sir. Thanks for listening to what we had to say and ask and answer every little doubt we had. None of my time was wasted and I'm so gald this worked out and I got my visa. Thanks Mamta and joyce for all the help and for being patient with me. I am very grateful to all of you. Wishing you all the very best in the future.
Regards,
Whitney

Less
Dear Hemang,
Let me take this opportunity to thank you for getting the EEA family Visa for me as well as for my mother. It was possible because

Read More…

of your valuable help, support, guidance, perseverance.Your problem solving ability & clearing of our queries and doubts brought in transparency in the complete process. Wouldn't have been possible without your patience and confidence, even after the Visa been rejected for my mother.
Me and my family are definitely indebted for your extended courtesy during this trail period.
We would pursue with SmartMove2UK for further legal work in UK.
Once again a million Thanks to Hemang Laheru !!!
Thanks a lot to the SmartMove2UK team.
Regards
Zaheer Shaikh

Less
Thank you to the entire team at SmartMove2UK.
For helping with my mother and younger brother's UK Visit visa application.
They were worried about the visa process but you all made it very smooth and easy.
Best regards,
Harshal S.
Client had no history of travel to any other country.
"I wasnt sure about the papers needed as I didnt have any history, SmartMove2UK advised me on the paperwork and provided all the formats. Thank you"
Dear Hemang sir,
My visa has been approved.
Thank you so much!
Best regards
Sunil Nair
Dear Falguni, I really appreciate for all the hard work and specific things you have taken care of Thank you for your time and commitment for bringing to accomplishment.
God Bless from Melba & Edwin.
Falguni,
The visa has come through and many thanks for your help during this process.
Best regards
Diksha S
I recently needed to apply for a spouse visa for UK and was quite lost not knowing how to go about ensuring that my application would be sufficient. My husband is a British citizen by birth but he has been settled n India for a long time now and he was going back as a student and I was supposed to join him there.

Read More…

It was a little complicated as you can tell. There was too much at stake for me and I had to give it my best shot! SmartMove2UK helped me understand and evaluate my case. They provided step by step guidance throughout the process and entertained me whenever I had a question or doubt with a smile. With their informed guidance I was able to get my visa in the smoothest way possible. I thank the entire team for being so friendly, understanding and supportive. Most other agencies I had spoken to earlier only confused me and in fact also gave me incorrect information regarding the process. SmartMove2UK is so trustworthy and great to work with, I would recommend it to all my friends. Great job guys and Thank you once again! Special mentions to Prabha, Falguni, Surabhi and Joyce.!

Less
Thank you for helping to organise all our information to enable us to meet the financial requirement for the spouse visa.

Best regards
Shruti S
Thank you so much Hemang, my previous decision was overturned and I have been granted visa for the UK.

Best regards
Preethi D
"Thanks, Falguni for all your help and support!"
Dear Pooja,

We got visa , thanks to you and Falguni for all the efforts. We really appreciate efforts put in by SmartMove2UK.
I will surely recommend SmartMove2UK to my family and friends.

Regards
Supriya (UK)
Dear All,
We both want to express our deep appreciation for the help and support you have offered us during Preeti's visa application. We feel very grateful to you for taking time out of your busy schedule to answer our many questions. Without your help, We doubt We would have been able to complete her application in such a proficient and timely manner.
We consider our-self very fortunate for having a chance to work with an expert of your caliber. I really value the knowledge and insight you have, and your willingness to share it with us.
Wishing you all the very best for each and every one of your future endeavors!
Best regards
Vikram & Preeti
I would like to thank Smart Move2UK for their help in my UK EEA Family PERMIT visa application. When I approached them, my two times application had been rejected in 2009 student visa under 320 (7a) and second in 2015 EEA FAMILY PERMIT I was also told that I had no right to appeal. I was totally devastated and discouraged and had no idea what to do. I came to Smartmove2uk with little hope. But after meeting Mr. Hemang and discussing the entire matter with him, I was assured by him that I could reapply a EEA FAMILY PERMIT and there is a chance for success.
At no point was I fed any lies or my matter dealt with lightly. Mr. Hemang was always professional and to the point. He highlighted the exact kind of documents that I would require and requested for paperwork accordingly. Everything was completed exactly in the timeframe what smartmove2uk team committed. Mr. Hemang was very patient and very professional to all my queries and was always available when I had doubts. Smartmove2UK team were very helpful and at no point was I given a reason to doubt my decision to come to Smart move.
Thanks to them my visa has now been approved, all credit goes to the painstakingly put together paperwork and proof and the case presented by Mr. Hemang. I will forever be grateful to Smartmove2uk and wish them all the best in the future.
Thank you Mr. Hemang, Ms. Joyce, Ms. Reema and entire Smartmove2UK team. May god bless u All.
Thanks for helping us with my mothers visa.
SmartMove2UK has been very friendly and professional in helping me with my mother's UK Visa.
Jyoti has followed up with me since the day I've been to their office and has been very diligent in listing out the documents required for the visa and in collecting the same from me. Even though the process took some time as I was not able to provide all documents together, Jyoti was very patient in dealing with us. Right from visiting their office and receiving the visa, SmartMove2UK has helped us with every little detail. Wish them the very best.

Regards,
Thomas
Dear Sir/ Madam,

We really appreciate your service towards guidance and documentation part for issuance of UK Visa.

We will definitely give your reference to our friends and business group towards issuance of UK visa.

Ones again thank you for your kind cooperation.

Regards
NOTANDAS & SONS
Got the visa, I am so happy!! Many thanks for all your help and making it so simple.
I am very much thankful to Lolita, Joyce, Reema and Mr. Hemang Laheru for their assistance in obtaining
a Tier 2 Dependent visa for me and my baby. I took a good decision by approaching Smart Move 2UK. Without their help, I would have never been able to achieve success in our visa application. My baby and I will soon join my husband at Liverpool, UK.

Thank you, team Smart Move 2 UK
I am happy to inform you that I have received my residence card. Thank you for all your help and support throughout the application process.
My wife and daughter both got visitor visa. Thanks a lot for all help. Appreciate it.
Thank you very much for your detailed description on the visa matter…. This is indeed the type of assistance I was looking for; to correct every possible mistake and overlooked error and to make my case as strong as possible. Thank you once again.
The services provided by smartmove4visas are extremely professional. The moment I read the cover letter drafted by them I understood the VISA will get clear. Hemang has the expertise in getting various kinds of VISAS. He is able to find to the point matter from candidate which can be explained to VISA authorities with proofs of the same. Thanks a lot for this guidance of you to Hemang and team. Highly recommended for anyone's VISA help.
I am extremely happy to inform that I got my visa today. I would like to thank Hemang sir and his team for all the efforts, especially Miss Reema for her support. I am attaching a screen shot of my visa. I will definitely recommend my friends too about SmartMove2UK. You guys made it really look simple. Once again Many thanks.
Passport received with visa stamped. We would like to come and see u.
Pleased to inform you that I have received my pp and visa today. I have attached the details I have received. Myself and my family thank you and smart move for visas for your cooperation and help for this visa. We will let our friends and relatives know about your service. Thanks Hemang. All your cooperation and professional help made it happen.
Thank you for all your help in follow ups for my daughters British Passport.
Hi Hemang
I have received my visa for the UK. Thank you for all your help. I look forward to use your services in future.
Thanks a lot for the exhaustive cover letter and the excellent support to get my visa in 3 days.
I just wanted to email you that Yusuf got his residency card last Friday. We would like to thank you very much for your help and support through the whole process.
Thanks for all your help and support. Really appreciate it!!
Me and my son got the visa, we will be joining my husband in the UK.
I am very happy I was able to be in the UK for my granddaughters first birthday!!
Thank you for helping us get our UK visa to see our son!!
Many thanks to Hemang for all your help and support to help me get to the UK for my engagement!!
I would like to thank 'Smartmove2UK' team for excellent job done. Especially Miss Sana Shaikh who had patiently gone through all the documents and submissions. This service was very helpful as they suggested that I add several documents that were unknown to me. Thanks again and hope to re-use your services again.