We pride ourselves on what our
clients have to say

about us. Read below what some of our clients from Delhi & surrounding zone have said about our service.

If you are our current client and would like to share your thoughts or feedback on our services, please submit your testimonial at info@smartmove2uk.com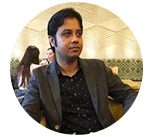 Great Professional service as per my experience of last 3 years with SmartMove2UK.

They really are experts as far as UK immigration is concerned & truly recommend to go for their services at the beginning itself to avoid rejections & additional costs.

Thanks Hemang for your professional approach & Joyce, Mamta, Prabha & Saurav for your prompt responses even at odd hours.
Smartmove2UK is 100% legit place to get complete visa application support. they offer No false hopes and effective guidance throughout the process. Special thanks to Gleeson.
When i came to Mumbai to consult, i was very scared. But when i came to SmartMove i knew everything will be fine. I had met Ms. Falguni before once and i knew i had to come to her again for my visa.

Read More…

She also spoke to my parents and she made them understand the entire process. In January 2018 my refusal was overturned and it has been going smooth since. In March i gave my passport to the VFS for stamping and in May i received the visa. Thanks a lot to Ms. Falguni, Prabha and Drishti you have made the difficulty for my visa process easier and ever since i started my process with you it has been going smoothly. You have been with me since the beginning and i hope you will always support me.

Less
I am a specialist doctor and almost a month ago my visa was refused.

Read More…

Ms. Prabha, Ansheka and their team at SmartMove2uk helped me through this and made everything so simple and easy for me and today I got success with my tier 2 visa. I am so glad I found you and I can't thank you enough for making this possible for me.

Less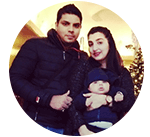 "I really want to thank Saurav for preparing my end to end EEA family permit application. He not only supported me in documentation but mentally also.

Read More…

I want to thanks Falguni who helped me in advising throughout my process of visa application. She really have very good experience in UK laws. I will definitely want to recommend smart move to people who want to move to the UK permanently.

You guys rock… :)"

Less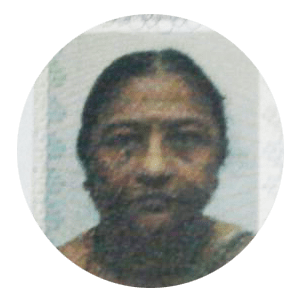 Hello Hemang & SmartMove2UK Team,
Mom received the UK Visa and got her passport also yesterday.

Read More…

Thanks a lot, professionalism and response time of your team is always excellent, will be happy to provide any references.

Best regards

Manish Parikh (On the behalf of Mom Anshushree Parikh)

Less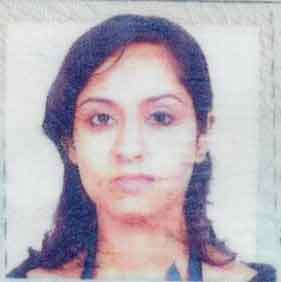 Hemang,
Thank you for the excellent support provided to help my wife get her dependent visa.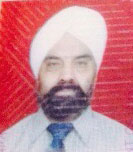 Thank you Hemang for helping with my parents visa application.

I was very comfortable using your services to apply for visa for my mother-in-law and I was happy that we got the same level of service and a favourable outcome.

I am happy to recommend your services to anyone seeking UK Visa assistance.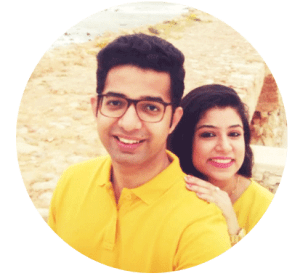 "When we decided to apply for a spouse dependent visa, we started searching for solicitors online and came across Smartmove2UK. We had read some amazing reviews about them so we decided to get their assistance with our application.

Read More…

We were recently granted our Spouse Dependent visa and given that our application was slightly complicated, we are so thankful to Smartmove2UK for all their help in making this possible. The representatives – Saurav, Sisira, Falguni Ma'am were all really helpful and they all made our application process very simple.

We used to have a number of questions about the application every now and then and Saurav would patiently answer each of those questions. We knew we could trust them and they did exactly what we expected them to do. They do put in a lot of effort and deal with every case on a personal basis which is definitely really helpful. Just knowing that whenever we have a doubt, we could just call up their representatives and they would do their best to figure out the best possible solution for the same did keep our stress level really low during the whole application process.

Thanks a lot Saurav, Sisira and Falguni Ma'am for your dedication and assistance throughout the process!!"

Less
"Well I don't know how to thank her but yes Thank you Falguni. Without you it was impossible. I had applied for a tier 4 student visa. One of them turned out to be a fake one, the one I submitted & the British high commission had imposed a 320 on me.

Read More…

Though they have their office in Mumbai and I'm here in Delhi, I've never met her.She used to advise and guide me through phone itself. She did all preparations for my Judicial Review & took it to UK Home Office and then one day I received her call. Like she was really excited and told me that the home office is ready to keep my decision aside and I was like on the top of the world. Woo!! So the British High Commission called me up for the interview it was for about an hour. She had already prepared me up for that & then I nailed it. And today they called me up for collection of my passport and as I saw my visa stamp on that passport I screamed like anything at the British High Commission itself, lol. Like I don't have words that how should I thank her for that. She's the best, all I can say. Thanks a lot Falguni !!"

Less
"When we decided to apply for a spouse dependent visa, we started searching for solicitors online and came across Smartmove2UK. We had read some amazing reviews about them so we decided to get their assistance with our application.

Read More…

We were recently granted our Spouse Dependent visa and given that our application was slightly complicated, we are so thankful to Smartmove2UK for all their help in making this possible. The representatives – Saurav, Sisira, Falguni Ma'am were all really helpful and they all made our application process very simple.

We used to have a number of questions about the application every now and then and Saurav would patiently answer each of those questions. We knew we could trust them and they did exactly what we expected them to do. They do put in a lot of effort and deal with every case on a personal basis which is definitely really helpful. Just knowing that whenever we have a doubt, we could just call up their representatives and they would do their best to figure out the best possible solution for the same did keep our stress level really low during the whole application process.

Thanks a lot Saurav, Sisira and Falguni Ma'am for your dedication and assistance throughout the process!!"

Less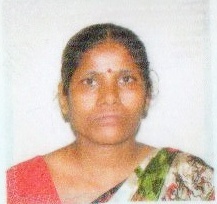 We're delighted that her 6-months visa starting 6th Feb has come through. Couldn't have been possible without your expert guidance and support from your team which we are very thankful for.

We'll surely be in touch because the next 6 months would be just round the corner.

Regards,
Aditi