We pride ourselves on what our
clients have to say

about us. Read below what some of our clients from Delhi & surrounding zone have said about our service.

If you are our current client and would like to share your thoughts or feedback on our services, please submit your testimonial at info@smartmove2uk.com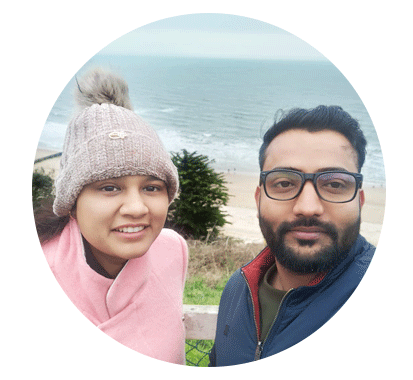 The service gave by Smartmove2Uk is breathtaking Positive had surpassed my desires and it couldn't have been something more, they have truly arranged my Tier 4 dependent visa, without any hassle and no issues whatsoever. The advice was spot on, the service was accurate and very professional, Smartmove2uk team has always answered my emails/calls/queries very quickly and provided all the correct advice when needed. I highly recommend Visa Positive and Smartmove2uk Thank you very much for your help.
I was in UK on Sole representative of overseas business visa for last 3yrs but unfortunately unable to get the extension & I have to come back to India.

Read More…

When I reached India, I searched for some good Solicitor to apply for same visa again. As this visa is very complicated and after rejection of extension its become more complicated & this was confirmed by Home office also when I received the email from vfs that they were unable to process the case within 15 working days as this is not a straight forward case.

But I was very fortunate to have Solicitor like The SmartMove2UK. They are very professional in their work. As this visa includes lots of money so they suggested me to apply for main applicant first & after getting the visa, we will apply for dependents. This shows that they are very much concern about the client money & they treat every case very personally. I contacted with Mr. Hemang, Ms. Surabhi & Ms. Drishti & they all very helpful & professional. Every time I contacted them, they replied me instantly. As this visa was complicated so it require lots of chase with home office & they did it every time. I am very much sure that without their support & expertise in visa, I would not got the visa. I am very much thankful for all the team members of The SmartMove2UK.

Less
Finally the wait was over when we received my husband's UK spouse visa without any questions raised by UKBA..

Read More…

Impeccable professional service from SmartMove company.. they were efficient & extremely well organised firm who made our trauma of filling UK spouse visa a pain free experience.. special thanks to Surabhi & Gleeson who answered our doubts patiently & politely.

We felt SmartMove was always align with the changes in any rules for visas & immigration which is vital to the success of application..

We hope to use their services in future too..

Less
"From the outset we had heard very good things about Surabhi and Smart Move to UK as a specialist company dealing with what we were looking for, a spouse visa.
Emily, Adelphia's sister had studied together with Surabhi and suggested how suited she would be in working towards our visa for us.

Read More…

After our first conversations with Surabhi we could tell how informed she was in this field, and left no stone unturned, going through exactly what she would do for us and outlined quite simply how the process worked and what would be required from us.

After the conversation with Surabhi, we spoke about the options we had been given and were very confident that Smart Move to UK and Surabhi were going to be able to achieve exactly what we needed.

Throughout the process of preparing our visa application, Surabhi and her colleague Saurav worked seamlessly together on our case. Often having conversations with us out of office hours whenever any queries were raised or at unsociable hours due to the UK time difference. All questions and queries were dealt with meticulously and with great ease by them.

When we submitted our application we arranged to meet them at their office in Mumbai to finalise and check through every document to make sure it was all as they suggested.

Whilst waiting for the application to be returned we were kept updated by Surabhi often. We received our application back within the timeframe which was promised by Surabhi, and were delighted with the outcome.

We can't thank Surabhi and her team enough for the hard work and effort involved in putting our case together with us, keeping us calm and confident along the way, that she would deliver exactly what we wanted.Regards

Adam & Adelphia"

Less
I got my visa through them and they are extremely professional. I'm glad I chose them.
Very knowledgeable and confident team of people. I mostly interacted with Hemang and Surbhi… they were extremely accommodating, responding to the minutest of queries and at all hours, weekends and even on their vacations.

Read More…

They made sure I was comfortable and my mind was at ease even during the wait period. Their confidence mattered a lot.
I'm extremely happy that I chose them for my visa processing

Less
Hemang, Surabhi and his team were very helpful and always available.

Read More…

They were easy to work with and their confidence in getting our approvals was what made us go ahead with the applications.
Highly recommend them!

Less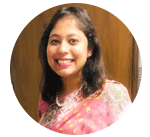 Review written by: Karan Paintal

Very professional and thorough with the work. Since they are so detail-oriented, it does take time to get all the requirements in order, but that only translates to the visa coming in smoothly.

Read More…

Their services can be expensive, so it was a big decision for me to take their services, but I am very happy I went ahead with the decision. Strong recommendation for anyone considering them for visa requirement.

Less
Dearest Surabhi & Gleeson,
Thank you so very much for all the help & support during my application process. It has truly been a journey and it was great to have you guys along every step on the way.

Read More…

A very big thank you once again.
Finally, I'll be on my way.

Lots of Love,
Ruchika & Arjun

Less
Review written by: Karan Paintal

Overall I would say our experience with Smartmove was positive. They were always quick to answer any queries, provided a thorough list of documents and templates required for the visa and guided us throughout the application process.

Read More…

They are a diligent and professional company. Only downside was that the communications sometimes wasn't clear, particularly around the Priority Service process and timelines. Their fee is slightly steep but in the end, we got a UK SPOUSE VISA within 60 working days, so cannot complain!

Less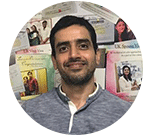 Dear Hemang,
I just want to thank you and your team (specially Surabhi) for the efforts that you had put in for my application.
You guys ensured that the best possible application is submitted.

Read More…

Just can't thank enough at this point. You guys were very patient when we went back and forth with respect to finalising my investor.
Thanks again!
Regards,
Rikesh

Less
I have consulted many solicitor before getting it done through him . They are experienced and have full knowledge of uk home office system . They do the application in orderly manner so chances of rejection are very negligible.

I can say they are the best.
Where Do I Start And Where Do I End….Words will fell short to explain my whole experience with the smartmove2Uk….I am so so thankful and grateful to the entire team of Smart Move. Special Thanks To Mr Hemang And Miss Prabha Sadhwani for making my dream visa application successful….

Read More…

I would like to mention Miss Prabha again who stood like a pillar with me, her support, her professionalism her patience which guided me step by step to get My Uk Sole Representative Visa…..
Whosoever reads this review I honestly recommend you to Opt this legal service which will help you to achieve which ever Visa application you want to apply .I really can't put my whole heart out here to explain how they have been so so professional . In my opinion they have 100 % Success rate for all kind of Visa Applications. I wish SmartMove2Uk lots and lots of more Success and hope to hear more success stories soon. I will definitely recommend my nears and dears , family and friends when and where ever possible for any kind of Visa application which they master in , without an iota of doubt in their hearts to go ahead to make their visa applications successful…..

Less
SmartMove2UK has turned out a blessing in disguise for me and my husband. They helped us on getting PBS Partner Visa to UK.

The entire team is extremely motivated and reassuring, particularly Ms Surabhi Singh, Ms Anshekka Gambhir, and all the team members. They patiently go through all the queries and provide end to end solutions.

Read More…

The best part has been their sheer dedication to get things done as though it was their personal case. We approached them with tight timelines during which they understood our case in the first consultation and laid down the next steps in clear and cogent manner. They also explain the nitty gritties of your case so as everyone is on the same page.

Since visas connect families across borders, choosing SmartMove has definitely proved to be our the smart move.

I would strongly recommend them without any hesitation.

Also, I wish them all the best!

Less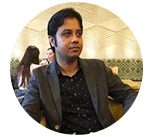 Great Professional service as per my experience of last 3 years with SmartMove2UK.
They really are experts as far as UK immigration is concerned & truly recommend to go for their services at the beginning itself to avoid rejections & additional costs.

Read More…

Thanks Hemang for your professional approach & Joyce, Mamta, Prabha & Saurav for your prompt responses even at odd hours.

Less
Smartmove2UK is 100% legit place to get complete visa application support. they offer No false hopes and effective guidance throughout the process. Special thanks to Gleeson.
When i came to Mumbai to consult, i was very scared. But when i came to SmartMove i knew everything will be fine. I had met Ms. Falguni before once and i knew i had to come to her again for my visa.

Read More…

She also spoke to my parents and she made them understand the entire process. In January 2018 my refusal was overturned and it has been going smooth since. In March i gave my passport to the VFS for stamping and in May i received the visa. Thanks a lot to Ms. Falguni, Prabha and Drishti you have made the difficulty for my visa process easier and ever since i started my process with you it has been going smoothly. You have been with me since the beginning and i hope you will always support me.

Less
I am a specialist doctor and almost a month ago my visa was refused.

Read More…

Ms. Prabha, Ansheka and their team at SmartMove2uk helped me through this and made everything so simple and easy for me and today I got success with my tier 2 visa. I am so glad I found you and I can't thank you enough for making this possible for me.

Less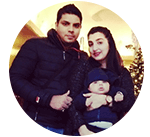 "I really want to thank Saurav for preparing my end to end EEA family permit application. He not only supported me in documentation but mentally also.

Read More…

I want to thanks Falguni who helped me in advising throughout my process of visa application. She really have very good experience in UK laws. I will definitely want to recommend smart move to people who want to move to the UK permanently.

You guys rock… :)"

Less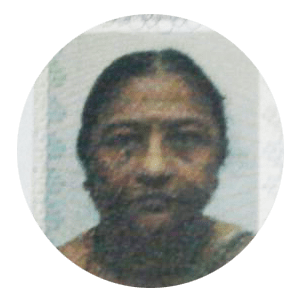 Hello Hemang & SmartMove2UK Team,
Mom received the UK Visa and got her passport also yesterday.

Read More…

Thanks a lot, professionalism and response time of your team is always excellent, will be happy to provide any references.

Best regards

Manish Parikh (On the behalf of Mom Anshushree Parikh)

Less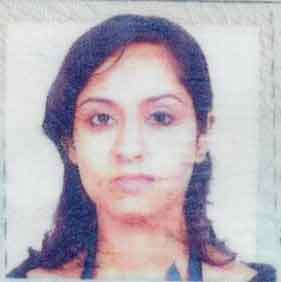 Hemang,
Thank you for the excellent support provided to help my wife get her dependent visa.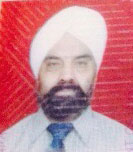 Thank you Hemang for helping with my parents visa application.

I was very comfortable using your services to apply for visa for my mother-in-law and I was happy that we got the same level of service and a favourable outcome.

I am happy to recommend your services to anyone seeking UK Visa assistance.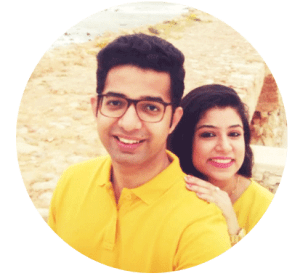 "When we decided to apply for a spouse dependent visa, we started searching for solicitors online and came across Smartmove2UK. We had read some amazing reviews about them so we decided to get their assistance with our application.

Read More…

We were recently granted our Spouse Dependent visa and given that our application was slightly complicated, we are so thankful to Smartmove2UK for all their help in making this possible. The representatives – Saurav, Sisira, Falguni Ma'am were all really helpful and they all made our application process very simple.

We used to have a number of questions about the application every now and then and Saurav would patiently answer each of those questions. We knew we could trust them and they did exactly what we expected them to do. They do put in a lot of effort and deal with every case on a personal basis which is definitely really helpful. Just knowing that whenever we have a doubt, we could just call up their representatives and they would do their best to figure out the best possible solution for the same did keep our stress level really low during the whole application process.

Thanks a lot Saurav, Sisira and Falguni Ma'am for your dedication and assistance throughout the process!!"

Less
"Well I don't know how to thank her but yes Thank you Falguni. Without you it was impossible. I had applied for a tier 4 student visa. One of them turned out to be a fake one, the one I submitted & the British high commission had imposed a 320 on me.

Read More…

Though they have their office in Mumbai and I'm here in Delhi, I've never met her.She used to advise and guide me through phone itself. She did all preparations for my Judicial Review & took it to UK Home Office and then one day I received her call. Like she was really excited and told me that the home office is ready to keep my decision aside and I was like on the top of the world. Woo!! So the British High Commission called me up for the interview it was for about an hour. She had already prepared me up for that & then I nailed it. And today they called me up for collection of my passport and as I saw my visa stamp on that passport I screamed like anything at the British High Commission itself, lol. Like I don't have words that how should I thank her for that. She's the best, all I can say. Thanks a lot Falguni !!"

Less
"When we decided to apply for a spouse dependent visa, we started searching for solicitors online and came across Smartmove2UK. We had read some amazing reviews about them so we decided to get their assistance with our application.

Read More…

We were recently granted our Spouse Dependent visa and given that our application was slightly complicated, we are so thankful to Smartmove2UK for all their help in making this possible. The representatives – Saurav, Sisira, Falguni Ma'am were all really helpful and they all made our application process very simple.

We used to have a number of questions about the application every now and then and Saurav would patiently answer each of those questions. We knew we could trust them and they did exactly what we expected them to do. They do put in a lot of effort and deal with every case on a personal basis which is definitely really helpful. Just knowing that whenever we have a doubt, we could just call up their representatives and they would do their best to figure out the best possible solution for the same did keep our stress level really low during the whole application process.

Thanks a lot Saurav, Sisira and Falguni Ma'am for your dedication and assistance throughout the process!!"

Less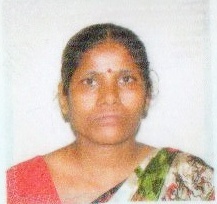 We're delighted that her 6-months visa starting 6th Feb has come through. Couldn't have been possible without your expert guidance and support from your team which we are very thankful for.

We'll surely be in touch because the next 6 months would be just round the corner.

Regards,
Aditi